XTREMEKIDS WORSHIP TIMES
Sundays 9:00 am & 10:45 am
FIRST TIME VISITORS
Puyallup Nazarene Church has multiple check-in stations inside the gym staffed with volunteers who will assist you through the sign-in process. You will be asked to fill out an XtremeKids Information Form which includes basic contact information as well as any allergies or special needs related to your child. Feel free to fill out the information beforehand HERE or our team can assist you with your smart device when you arrive on campus.
CHECK-IN & CHECK-OUT
Security and safety are our top priorities.
Parents need to sign in their children on sign-in sheets, including their names and number in case we need to reach them.
Kids will be given name tags with the corresponding checkout tags. These tags will be needed to check out their children.
Doors to the gym will be closed and locked for safety after check-in. Doors will be unlocked 5 minutes before check-out.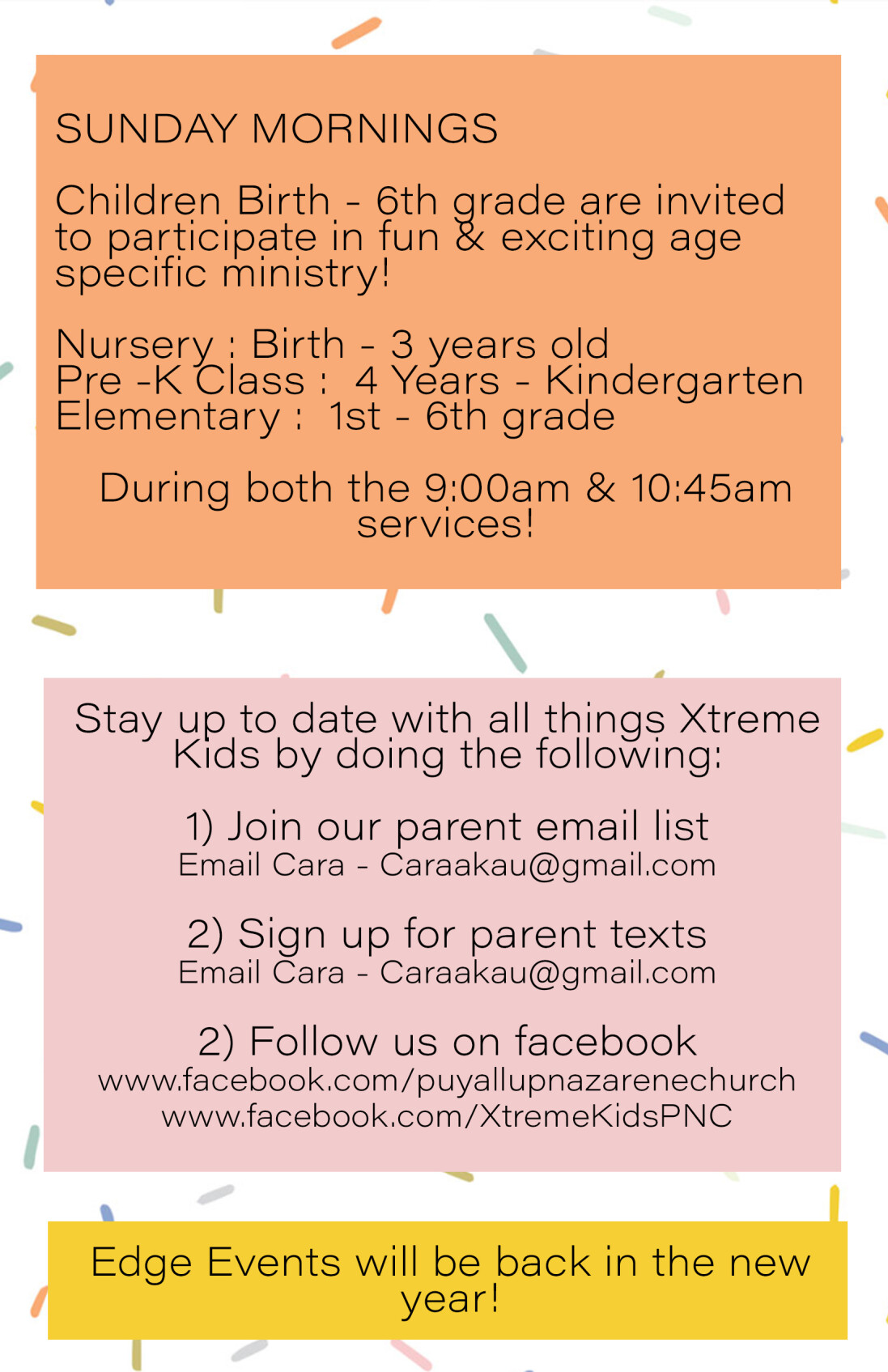 WAPAC Kids Camp – Coming in 2023!
SAFETY

All XtremeKids volunteers and staff members must go through a thorough application process, background check, and MinistrySafe (sexual abuse awareness) training.
We are committed to providing appropriately staffed adult-per-child ratios in all our spaces according to childcare licensing standards in the State of Washington.
PNC policy does not permit any volunteer or staff member to assist with any restroom needs. This includes diapering. If assistance is required, a parent or guardian will be texted.